Local
Caring Hands Worldwide has opportunities for volunteering in Northern California, Oregon, and Eastern Washington. Our portable dental clinics have up to sixteen dental stations for dentists and dental hygienists. We also need about 25 dental assistants for a large dental clinic that will serve over 100 people in a day with Dental exams, digital x-rays, fillings, cleanings, and extractions. Local communities organize the dental volunteers, provide the location, and advertise the clinic to their community. The cost for rental of our dental chairs and supplies is $1,000 a day and we are scheduled into 2022 currently. Technical support is provided to the local community organizers to help with planning, organizing, advertising, and recruitment.
Clinics for September-December 2021 are scheduled in Omak, Washington (September);  Sandy, Oregon(October); Bend, Oregon (October), and Eugene, ORegon (November). For additional information email randy@caringhandsworldwide.org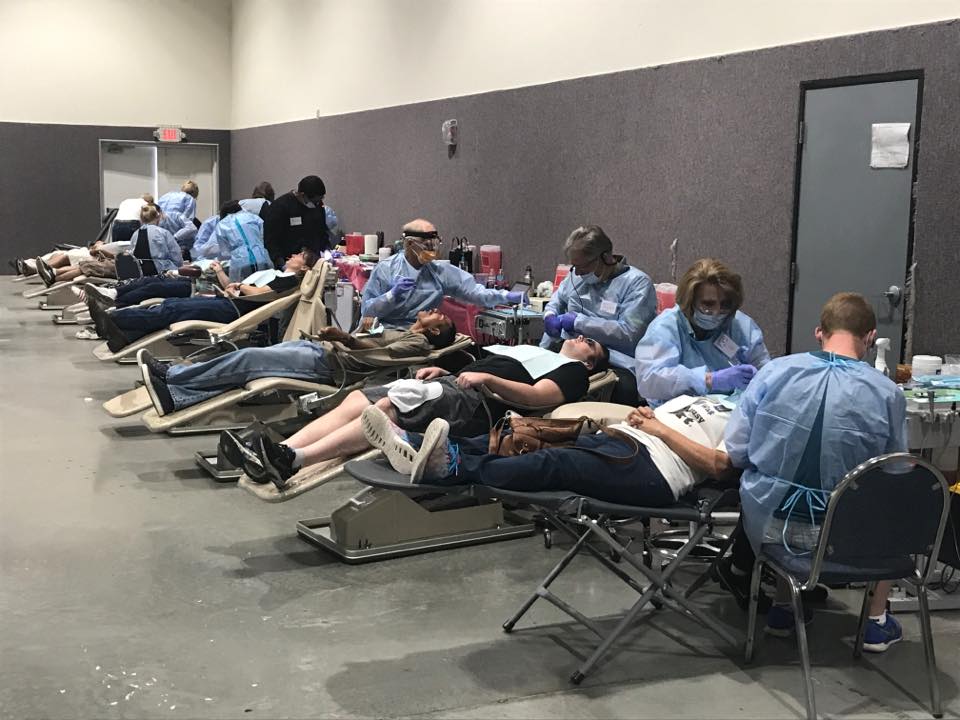 In Lane County Oregon, we provide services in a large mobile semi-truck to people and provide up to $500 in free dental care to people who are below 150% of the federal poverty level and have no dental insurance. We will also work with volunteer dentists to provide a dental clinic that they design for the population the dentist would like to serve in the community of their choice. For more information contact Randy Meyer at randy@caringhandsworldwide.org. We also need volunteer Dental Hygienists and Dental Assistants.