Source: The News-Review
Kori Shellard is an Army veteran, and a widow with two small kids and a chipped front tooth. For her, a trip to the dentist was more than she could afford.
But Shellard got the care she needed Thursday from a dentist volunteering with Caring Hands.
When asked what the dental service meant to her she replied, "I can't even really express it.  Dental work, you have no idea how expensive it is."
Shellard put off being in pictures and smiling for photos because she had the chipped front tooth and because she put all her money toward her kids and couldn't afford to have it taken care of.
"Now I can smile. Words cannot express how thankful I am," Shellard said.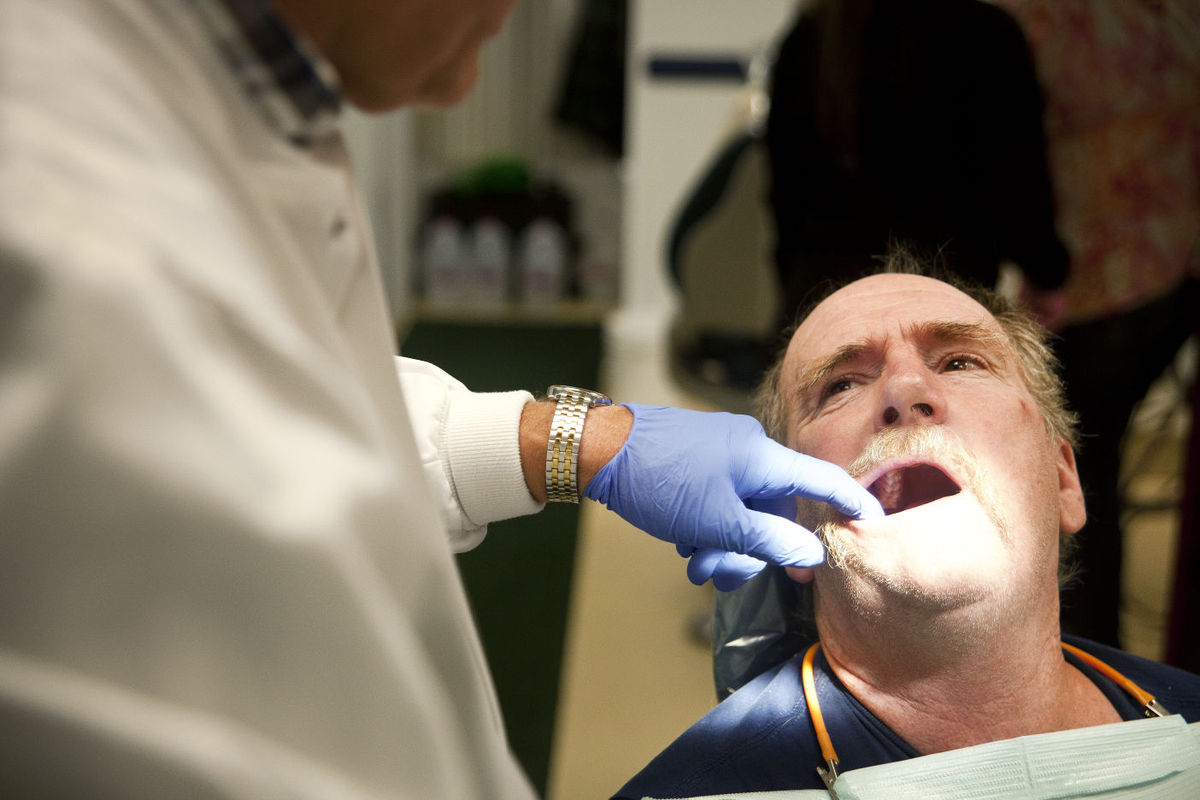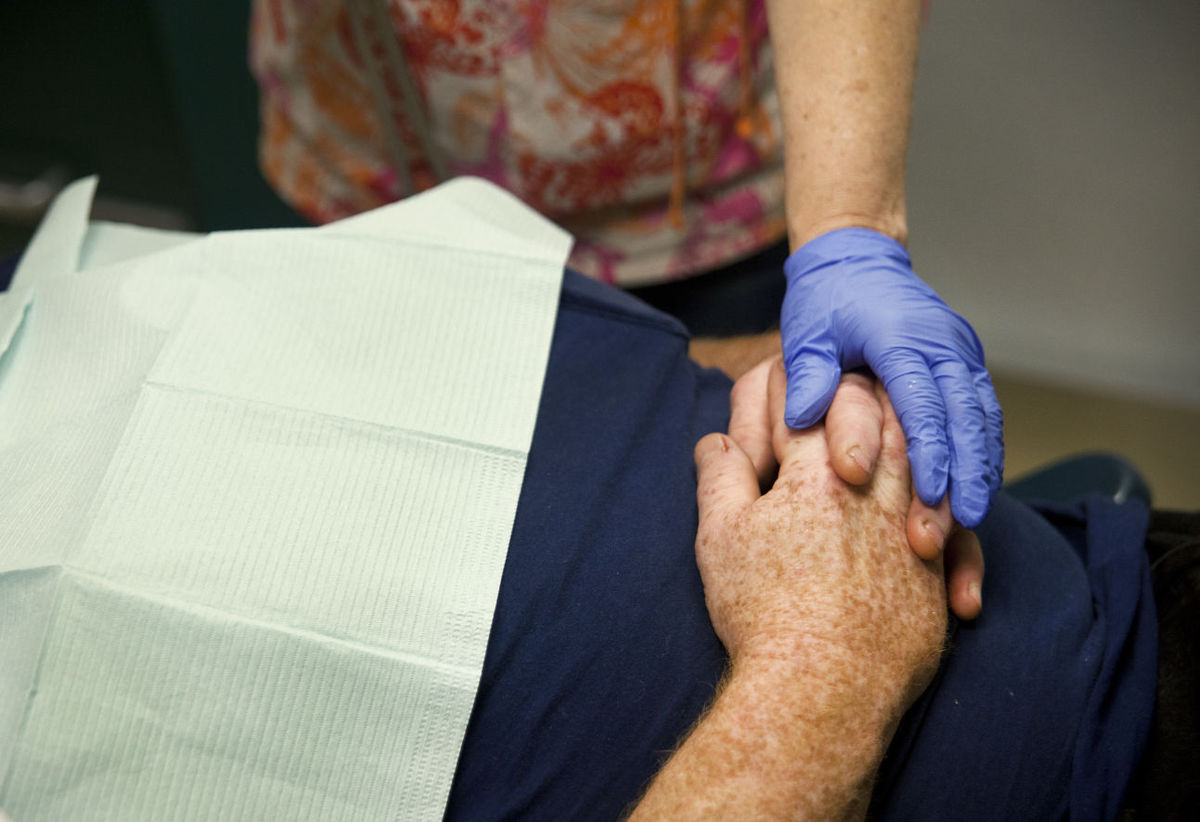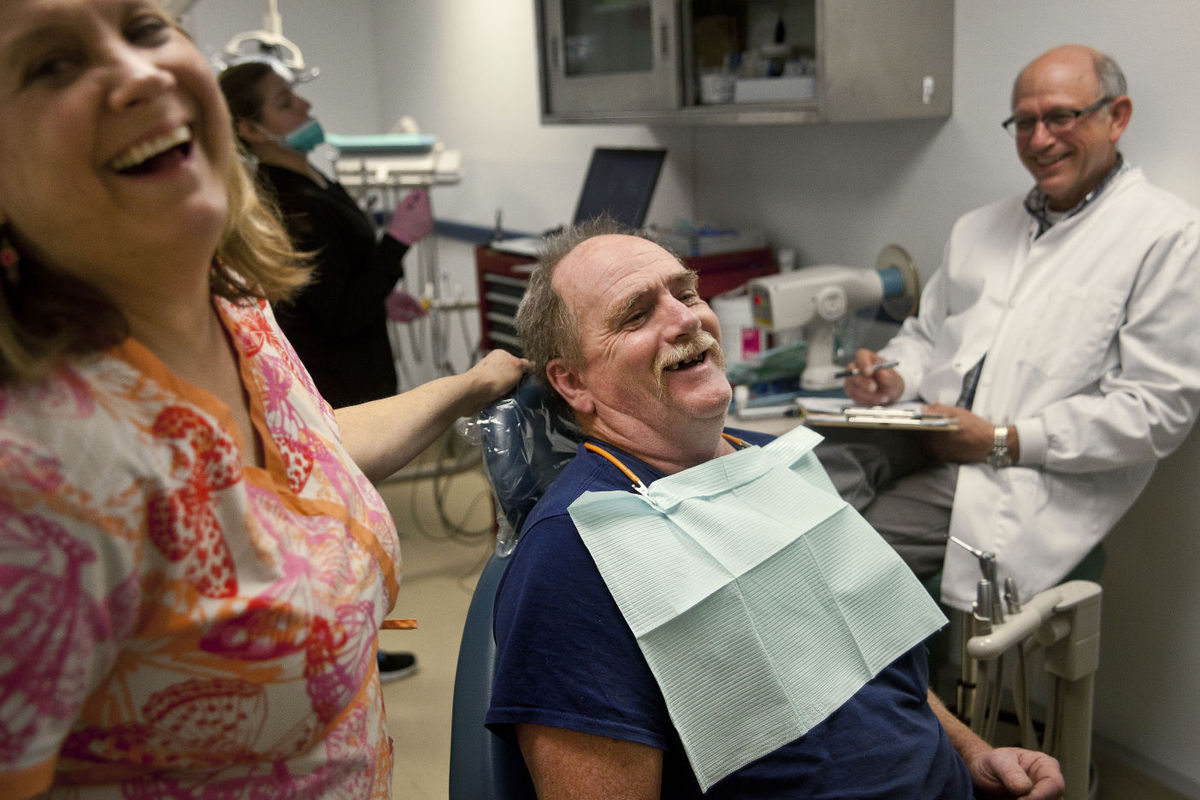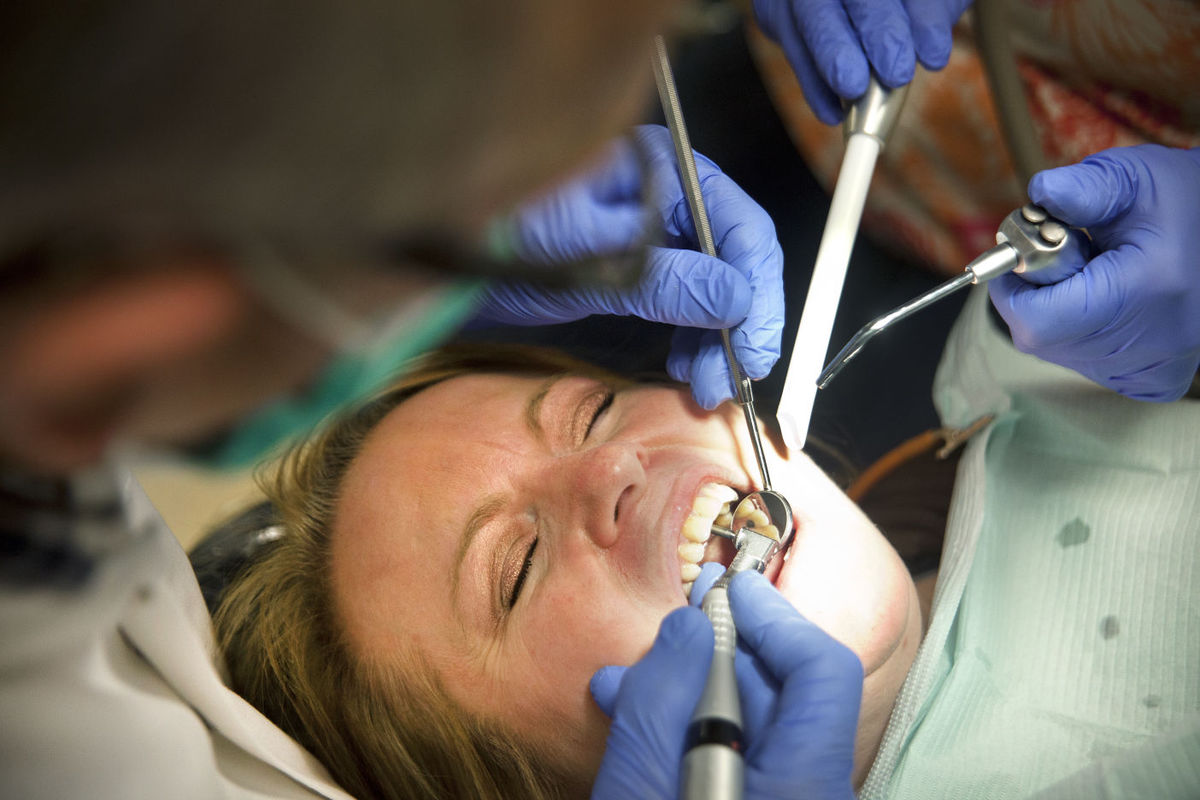 About 30 veterans received dental exams, fillings and extractions inside a 40-foot semi truck trailer parked outside Turning Point Adventist Church in Roseburg last week.
The Lowell, Oregon-based Caring Hands Worldwide program, started by Rep. Cedric Hayden in Lane County, brought the truck to Roseburg to offer care to veterans in need.
Outside, the white trailer is decorated with a big black hand with a heart in the middle of it. Inside, dentists volunteered their time to take care of pressing oral care needs.
Caring Hands Director Randy Meyer said the trailer contains everything its volunteer dentists need to do their work. Four of the dentists working on local vets were local members of the Turning Point church.
"It's all contained, with its own generator. We don't even plug in. We can do this out in the middle of nowhere," Meyer said.
Art Champagne, a Navy veteran who served during the Vietnam War drove all the way from Coos Bay to have his impacted wisdom tooth removed. He is covered for medical, but not dental care through the Roseburg Veterans Affairs Medical Center.
"It's money I don't have right now," he said.
Champagne said the care was great, and he hopes the program expands to reach the coast.
"This is fantastic. If you haven't got the money and you're in pain all the time, it's nice to have the help," he said.
Meyer said Caring Hands intends to return for the Roseburg Veterans Affairs Medical Center's annual Stand Down program for homeless veterans.